This post was written by Franchise Wolf (@FranchiseWolf)
Feel free to subscribe to The Wolf Of Franchises and receive newsletters directly to your inbox using this link.
The purpose of this post is to inform readers about the story of Quiznos Sub. At it's peak in 2007 Quiznos had 5,000 stores and was doing close to $2B in revenue per year. Today they have 200 stores left and can't stop the bleeding.
In 1978 Jimmy Lambatos & Todd Disner started a fine-dining restaurant in Denver called Footers. It was there where they had the idea for an Italian style deli so Footers became a testing ground for baguettes, dressings, etc. The partners opened the first Quiznos in 1981 and the concept was an immediate hit. Locals loved how toasting the sandwiches enhanced the flavors and melted the cheese. Quiznos was a toasting pioneer and is believed to be the first business to do it at scale. They still call themselves the home of the toasted sub.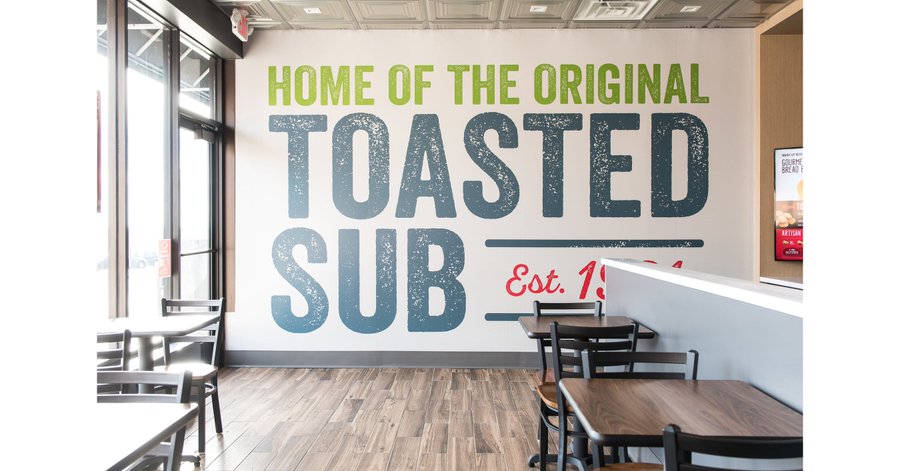 By 1991 they were up to 18 (mostly franchised) locations. That's when Lambatos & Disner sold the whole company to local franchisee Rick Schaden (a 26 year old who owned a few Quiznos thanks to some help from his father). This is where things take off. Schaden and his father wanted growth so they built infrastructure to support franchise owners via training, marketing support + more. By 1993 they doubled their store footprint to 40 locations in multiple states. Then in 1994 they took the company public and raised $4M in an IPO. With the funds from the IPO they accelerated growth and hit 1k locations by 2000. At that point they made a fateful decision to form a subsidiary: American Food Distributors (ADA). They required franchisees to purchase ALL their food and paper products through ADA. Suddenly Quiznos was making way more money from supplying franchisees with goods than from royalties. In peak years Quiznos made $200M+ from ADA and just $70M from royalties. The profits fueled more growth and they hit 2k locations by 2003. But franchise owners weren't happy they were being pressured into offering low prices while paying above market prices on their food and paper goods. Not to mention Quiznos was using marketing funds to run questionable tv commericals on their behalf. Hence the commercial below.
Believe it or not Quiznos actually ran that terrible ad during the 2003 Super Bowl. To make matters worse in 2004 Subway went head-to-head against Quiznos and started toasting sandwiches which destroyed the only moat they had. Somehow Quiznos managed to continue growing and hit 5k stores in 2007 but internally the company was ready to implode. Hundreds of franchisees banded together and sued Quiznos for the markups on their food supplies and the mandated retail prices that made it impossible to make money. When the Great Recession hit in 2008 the already struggling stores began to shutter. More than 2,000 stores closed by 2012. The store closures created a death spiral that couldn't be stopped. Less stores meant less franchisee revenue going to the marketing fund which made their system weaker as a whole. With already tight margins it was too much for existing store owners to handle & closures continued.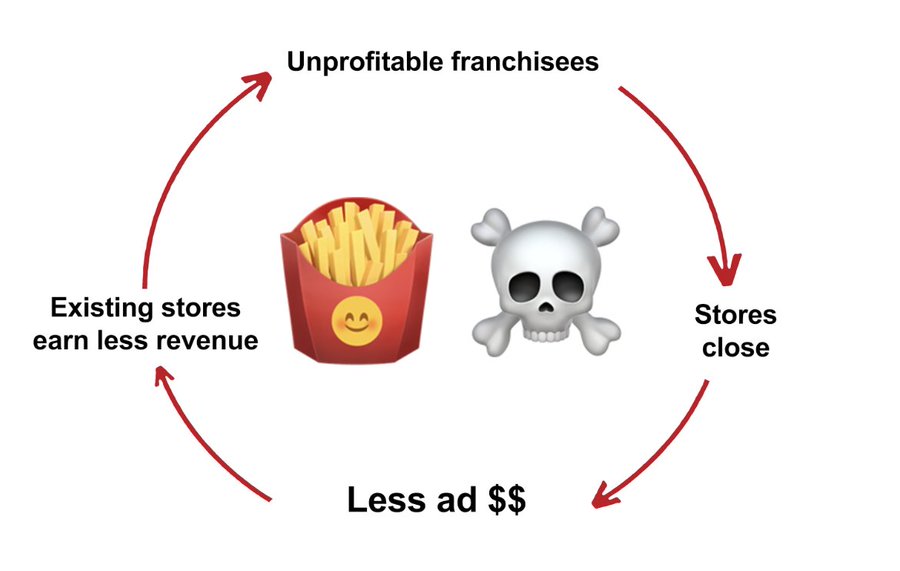 A majority stake buyout in 2012 by Avenue Capital Group wasn't enough to save Quiznos as they filed for bankruptcy in 2014 reporting $875M in debt. They ultimately settled multiple major lawsuits one costing $200M and another $95M for franchisees who couldn't even open. The franchise model can be amazing when it works but it can go the opposite direction too. Quiznos lost focus on supporting franchisees as partners & instead became an expensive food distributor that treated them as customers. A quote from a former franchisee sums it up: "What they're doing is criminal. I lost my savings. I lost my wife. I cashed in my life insurance policy. I lost everything, but I'm so happy just to be out of it.". In 2018 Quiznos was purchased by High Bluff Capital Partners and has declined from the roughly 300 locations it had that year to the 200 it has today. Their royalties are priced competitively but only surviving franchisees know if the supplies are finally priced fairly.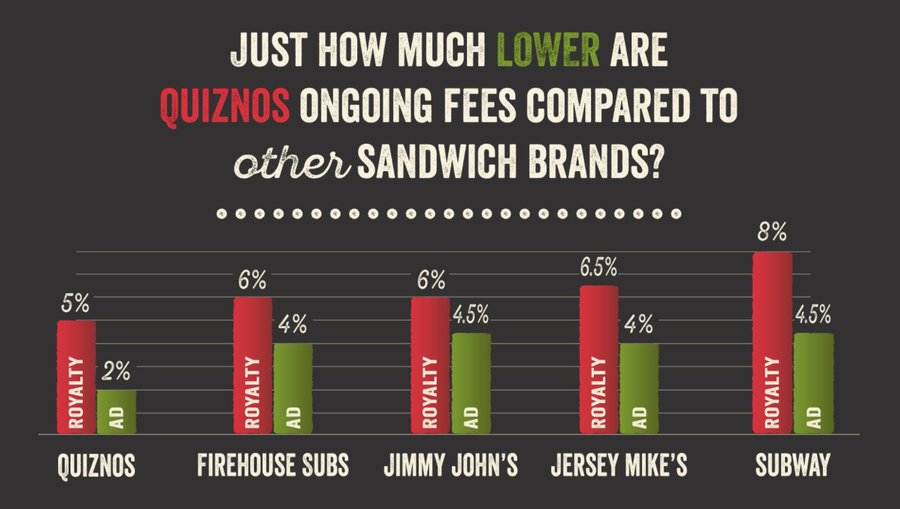 Sources: