The purpose of this post is to inform readers about how Jet, Ebony, and Essence Magazine was used to brainwash the Black Community. The first Jet Magazine was issued during 1951 and their main purpose was to focus on news, culture + entertainment related to the Black Community. Jet became extremely popular after being the first magazine to show graphic images of the murder of Emmett Till and covering the Civil Rights Movement. This would lead to the magazine gaining thousands of subscribers which came from mostly Black people. I could be wrong but at this point the [Redacted] used the opportunity to tap into Black households and brainwash readers. Ads would play a huge role in the brainwashing.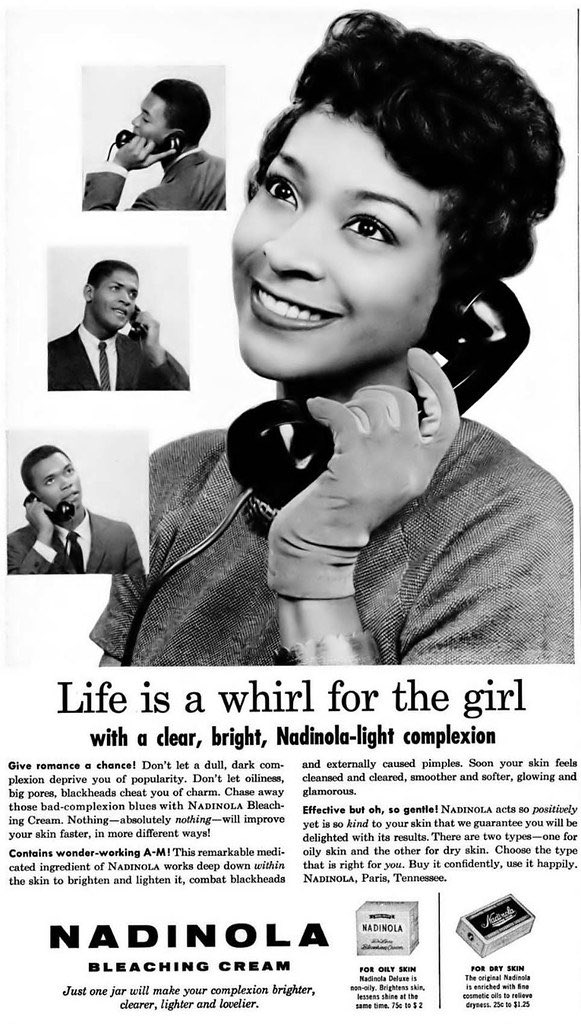 These ads/articles gave fashion + beauty tips, dating advice, political influence, health tips, diet guides and more. The most disturbing ad was from a company named Nadinola. They thought it would be great to place a bleaching cream ad in Jet Magazine for Black readers to experiment with lightening their complexion. I'm not too sure how that turned out in terms of sales but I wish it never happened. Although the Nadinola ads were the most disturbing ads in Jet Magazine they didn't cause the most damage to the Black Community.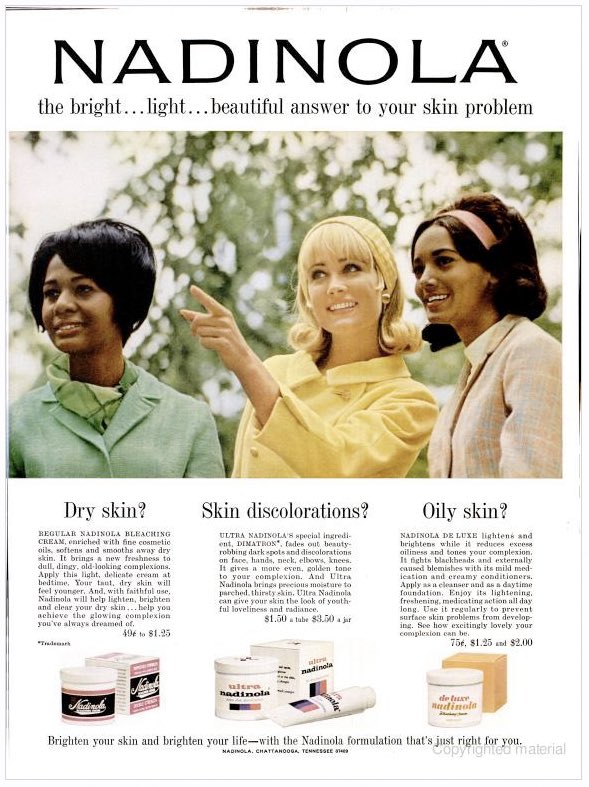 Tobacco companies like Salem, Kool, Newport + more play a huge role with the top three causes of death (Heart Disease, Cancer, Stroke) among the Black Community. Magazine companies like Jet and Ebony relied on tobacco advertising so they were extremely quiet about how the dangers of a product they approved is killing Black people. Between just 2 years (1989-1990 & 1999-2000) there were 379 tobacco related ads in Jet, Ebony, and Essence Magazine. Unfortunately the tactics of tobacco companies are way deeper than just magazine ads.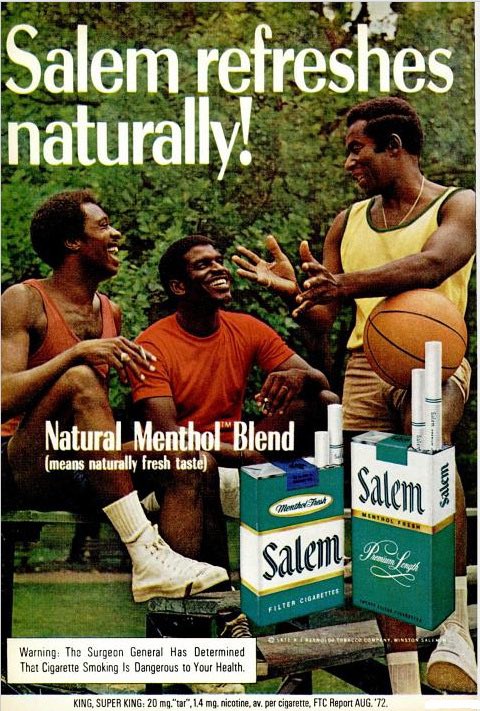 Dating back to 1993 a tobacco company named Reynolds gave away 108,000+ packs of cigarettes on public property in Black Neighborhoods. Reynolds would eventually be sued for this in 2001. The lawsuit was originally $14.8M but Reynolds settled for $5M in 2006. The full court documents can be read here. During 1957 Lorillard Tobacco Company allegedly gave free cigarettes to black children as part of their campaign to get Black people addicted to cigarettes. Following these actions was nothing but strategic marketing from tobacco companies. They sponsored cultural events, targeted the Black Community with direct mail promotions and placed ads in spaces that were visited by mostly Black people. The cultural events range from Black History Month to Cinco de Mayo. Regardless I believe the worst form of advertising is the promotional flyers that were given to food stamp recipients. The method behind that madness was to reach low income individuals and that's wrong in so many ways. They can barely afford life as is so for a company to try and get those individuals to recklessly purchase their product (because of addiction) is foul. If we look at the city of Philadelphia as an example. low income neighborhoods have 69% more tobacco retailers than high income areas. This would also contribute to the rate of smoking + second hand smoke in low income areas and most importantly Black neighborhoods.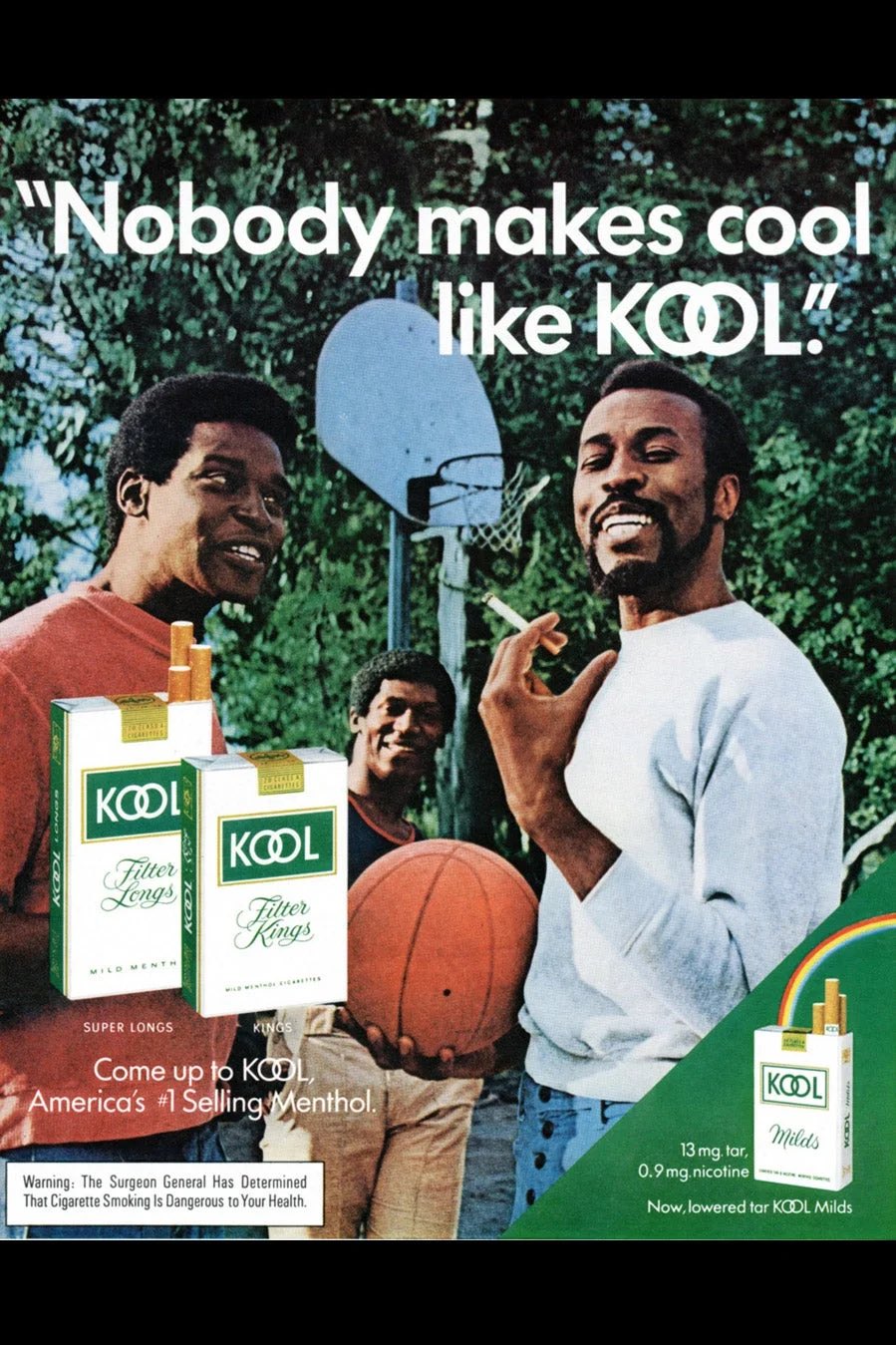 According to the Federal Trade Commission tobacco companies spent $8.49B on ads and coupons. That's a significant amount of money spent in efforts to get people addicted to smoking cigarettes. In conclusion the ads directed towards the Black Community were always creative and most likely convinced some people to actually try using the product(s). Just take a look for yourself and check out the ads in ANY Jet, Ebony & Essence Magazine it's pretty obvious who they were targeting. Surprisingly the 4 million photo archive of Jet + Ebony Magazine sold for $30M to Getty Images during 2019. These images serve as a time capsule because it's decades of Black culture and events on display. I highly recommend finding/buying old Jet, Ebony + Essence Magazine's so you can own great memorabilia.